General info
Masters of Hardcore 2023 – Cosmic Conquest will take place on the 25th of March from 02:00 PM till 11:00 PM CET in the Brabanthallen, 's-Hertogenbosch.
Official After
You can add no less than 3 hours to your visit to Masters of Hardcore 2023 – Cosmic Conquest with the Official After! The Official After will take place from 11:00 PM CET till 03:00 AM CEST (02:00 AM old time) and we've invited some serious hardcore heavyweights! Check the line-up below and attend the event.
Ticket info
Tickets for Masters of Hardcore 2023 – Cosmic Conquest are now available! Get yours at shop.mastersofhardcore.com.
Tickets
First 500 ticket: €69,50 ex. fee SOLD OUT
Regular ticket: €69,50 ex. fee
VIP ticket: €79,50 ex. fee SOLD OUT
Regular & after combi ticket: €84,50 ex. fee
VIP & after combi ticket: €94,50 ex. fee SOLD OUT
Afterparty ticket: €20,00 ex. fee
Locker (small): €8,00 ex. fee
Locker (large): €10,00 ex. fee SOLD OUT
VIP locker (small): €7,00 ex. fee
VIP locker (large): €9,00 ex. fee
Parking ticket: €10,00 ex. fee
Ticket personalization
Tickets for Masters of Hardcore 2023 need to be personalized. Only after personalization has been completed, you will receive your tickets via email. It is possible to personalize your tickets until the 25th of March 2023. Check our step-by-step explanation on how to personalize your tickets here.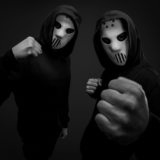 Angerfist LIVE
Sefa
Miss K8
N-Vitral
Nosferatu Live
Deadly Guns
Mad Dog
AniMe
Evil Activities
Korsakoff
Tha Playah
Spitnoise
Re-Style
Never Surrender presents 'The Composition of Chaos'
GridKiller
Hysta
Tha Watcher
Rooler
Act of Rage
Sickmode
Vertile
Bloodlust
Mish
The Purge
Deluzion
Cryex
Mutilator
Cold Confusion
Nolz
Partyraiser
DRS
Cryogenic
Barbaric Records LIVE (Barber vs. Unproven vs. Manifest Destiny)
Trespassed
Bulletproof
MBK
Irradiate
Soulblast
Juliëx
Elite Enemy
MC RG
Promo 'Files Set'
Marc Acardipane
The Darkraver
Ruffneck
Shadowlands Terrorists
Bass-D with MC Den=
Predator
MD&A
Rob
MC Joe
Da Mouth of Madness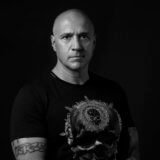 Paul Elstak
Endymion
Ophidian
Art of Fighters
The Viper
Panic
Meccano Twins
Catscan
Dr. Z-Vago
Dione
Billx
Maissouille
Remzcore
Floxytek
D-Frek
JKLL
Hyrule War
Crypton
Rayvolt
MC No-ID
Drokz
Akira
The Destroyer
Striker
Doctor Terror
Suicide Rage
Execrate
Bruhze
Mozz
KlereHerrieKrew
MC Mike Redman
DYEN
Mad Dog: Downtempo DJ set
Køzløv
Miss K8
Brecc
Cynthia Spiering (gabber set)
Ghost in the Machine
Stan Christ
Ritchie Gambino
Dr. Peacock
N-Vitral presents BOMBSQUAD
D-Fence LIVE
Dimitri K
Furyan
Dither
Major Conspiracy
Tha Watcher
Location
Venue

Brabanthallen

Street

Diezekade 2

Postal code

5222 AK

City

's-Hertogenbosch
Get directions
Reviews
It was so unreal to finally visit Masters of Hardcore after 2 years of waiting and it was great! Nice people, good lineup, this was definitely my favorite festival.
Great atmosphere and the staff was really friendly as well!
Masters of Hardcore 2022 was the best indoor event I've ever witnessed.
Amazing event with amazing music, multiple stages and great production.
This event was worth waiting for! :) Great music, people and one of the best nights of my life.
I enjoyed every set and was surprised by the fireworks at the main stage. I didn't want to leave!
If I could time travel i would come back to this day and celebrate 25 years of Masters of Hardcore for the rest of my life!
It was just a perfect edition! Best line up I ever saw.
Definitely one of the best shows I've been to. Keep the magic coming and I'll be there again next year!
Great event, good sound systems, good lineup, diverse stages, overall what you can expect of one of the leading event organizers.