Algemene informatie
Masters of Hardcore 2023 – Cosmic Conquest vindt plaats op 25 maart van 14:00 uur tot 23:00 uur in de Brabanthallen in 's-Hertogenbosch.
Official After
Je kunt maar liefst 3 uur aan je bezoek aan Masters of Hardcore 2023 – Cosmic Conquest toevoegen met de Official After! De Official After vindt plaats van 23:00 uur tot 03:00 uur (02:00 uur oude tijd) en we hebben een hele dikke line-up uitgenodigd. Check de line-up hieronder.
Ticket info
Tickets voor Masters of Hardcore 2023 – Cosmic Conquest zijn nu verkrijgbaar op shop.mastersofhardcore.com!
Tickets
First 500 ticket: €69,50 ex. fee SOLD OUT
Regular ticket: €69,50 ex. fee
VIP ticket: €79,50 ex. fee SOLD OUT
Regular & after combi ticket: €84,50 ex. fee
VIP & after combi ticket: €94,50 ex. fee SOLD OUT
Afterparty ticket: €20,00 ex. fee
Locker (small): €8,00 ex. fee
Locker (large): €10,00 ex. fee
VIP locker (small): €7,00 ex. fee
VIP locker (large): €9,00 ex. fee
Parking ticket: €10,00 ex. fee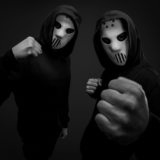 Angerfist LIVE
Sefa
Miss K8
N-Vitral
Nosferatu Live
Deadly Guns
Mad Dog
AniMe
Evil Activities
Korsakoff
Tha Playah
Spitnoise
Re-Style
Never Surrender presents 'The Composition of Chaos'
GridKiller
Hysta
Tha Watcher
Rooler
Act of Rage
Sickmode
Vertile
Bloodlust
Mish
The Purge
Deluzion
Cryex
Mutilator
Cold Confusion
Nolz
Partyraiser
DRS
Cryogenic
Barbaric Records LIVE (Barber vs. Unproven vs. Manifest Destiny)
Trespassed
Bulletproof
MBK
Irradiate
Soulblast
Juliëx
Elite Enemy
MC RG
Promo 'Files Set'
Marc Acardipane
The Darkraver
Ruffneck
Shadowlands Terrorists
Bass-D with MC Den=
Predator
MD&A
Rob
MC Joe
Da Mouth of Madness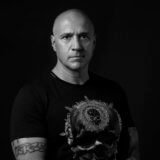 Paul Elstak
Endymion
Ophidian
Art of Fighters
The Viper
Panic
Meccano Twins
Catscan
Dr. Z-Vago
Dione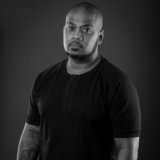 Alee
Billx
Maissouille
Remzcore
Floxytek
D-Frek
JKLL
Hyrule War
Crypton
Rayvolt
MC No-ID
Drokz
Akira
The Destroyer
Striker
Doctor Terror
Suicide Rage
Execrate
Bruhze
Mozz
KlereHerrieKrew
MC Mike Redman
DYEN
Mad Dog: Downtempo DJ set
Køzløv
Miss K8 'Hard Techno Special'
Brecc
Cynthia Spiering (gabber set)
Ghost in the Machine
Stan Christ
Ritchie Gambino
Dr. Peacock
N-Vitral presents BOMBSQUAD
D-Fence LIVE
Dimitri K
Furyan
Dither
Major Conspiracy
Tha Watcher
Locatie
Locatie

Brabanthallen

Straat

Diezekade 2

Postcode

5222 AK

Stad

's-Hertogenbosch
Routebeschrijving
Reviews
Het was zo onwerkelijk om na 2 jaar wachten eindelijk Masters of Hardcore te bezoeken en het was geweldig! Aardige mensen, goede line-up, dit was absoluut mijn favoriete festival.
Geweldige sfeer en het personeel was ook erg vriendelijk!
Masters of Hardcore 2022 was het beste indoor evenement dat ik ooit heb meegemaakt.
Geweldig evenement met goede muziek, meerdere podia en fantastische productie.
Dit evenement was het wachten waard! :) Geweldige muziek, mensen en een van de beste nachten van mijn leven.
Ik heb genoten van elke set en werd verrast door het vuurwerk op de mainstage. Ik wilde niet naar huis!
Het was gewoon een perfecte editie! Beste line-up die ik ooit heb gezien.
Als ik kon tijdreizen, zou ik teruggaan naar deze dag en 25 jaar Masters of Hardcore vieren voor de rest van mijn leven!
Absoluut een van de beste shows waar ik ben geweest. Laat de magie maar komen en volgend jaar ben ik er weer bij!
Geweldig evenement, goede geluidssystemen, goede line-up, diverse podia. Dit was precies wat je kon verwachten van een van de toonaangevende organisatoren van evenementen.