General info
A giant summit of strength is in the making. Only the most victorious fighters are selected. Trained to punish their opponent, they step into the cage to kill.
Thousands will enter the arena and scream for their ultimate warriors. Martial skill will decide who will live and who will die. On this night we crown and glorify our true hardcore master. Who will be the victor of the 'Tournament of Tyrants'?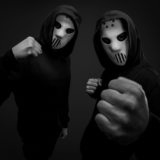 Angerfist LIVE
Miss K8
Destructive Tendencies
Partyraiser
Dr. Peacock
Korsakoff
Never Surrender Live
AniMe
Noize Suppressor
Tha Playah Live
Mad Dog Live
Radical Redemption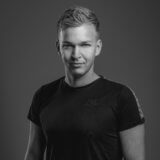 E-Force
Warface
Delete
B-Front
Crypsis
D-Sturb LIVE
Act of Rage LIVE
Digital Punk
Jack of Sound
Chain Reaction
Sub Sonik
Regain
Malice
Killshot
Enemy Contact
RVAGE
Nolz
Gunz for Hire
Rooler
Neophyte live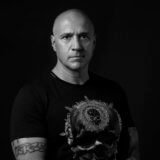 Paul Elstak Live
Panic
Mental Theo
The Darkraver
Menace || Society
Catscan
Bass-D
Vince
The Viper
Predator
MC Syco
King Matthew
Leviathan
Rob
MC Joe
Scarphase Live
F.Noize
Bulletproof
DaY-Már
I:Gor
N-Vitral
Dither
Unexist
Negative A
Sjammienators
System Overload
DRS
Angernoizer
The Outside Agency
Ophidian
MC Dart
Thrasher
Deathmachine
Fant4stik Live
Le Bask
Sefa
Death By Design
The Speed Freak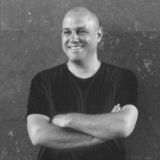 Mutante
Hyrule War
Sprinky
Maissouille
Radium
Billx
Mr. Ivex
Remzcore
MC No-ID
M4lefik Live
The Mastery
Guigoo
Al Core
Para Italia
Drokz vs. Akira
Noisekick Live
Striker Live
Mithridate
Hellcreator
MC Mike Redman
Kotzaak Live
Tripped Live
LTM
Paranoizer
Speedfolter
Location
Venue

Brabanthallen

Street

Diezekade 2

Postal code

5222 AK

City

's-Hertogenbosch
Get directions
Reviews
Amazing! A must for everyone who can enjoy Hardcore.
It was an amazing party which I will never forget!
10+, I will come back the next years until I need a walker (and then still)!
Because I waited so long for this party, I was afraid my expectations were too high. But it has exceeded all my expectations, amazing party!
It was a fantastic party! Still got goosebumps when I think back at it! It was amazing!
Masters of Hardcore has been the best party ever for years! Highlight of the year, again this year and hard to get off the 1st place!
Sick party! Kicking it till the end!
Amazing party! Never experienced such an atmosphere, fantastic line-ups, well arranged, super sound and all the visitors were great!
BEST INDOOR PARTY OF THE YEAR! Go hard or go home!
Last year was perfect, better than the other years. I cannot wait for 2020!
Newsletter
Want to be the first to receive all info about Masters of Hardcore?
Subscribe to the Masters of Hardcore newsletter below and be the first to receive all info about the event, discount and/or loyalty promotions, the line-up, anthem and more! By clicking 'Subscribe' you agree to our privacy statement.