Algemene informatie
"A giant summit of strength is in the making. Only the most victorious fighters are selected. Trained to punish their opponent, they step into the cage to kill.
Thousands will enter the arena and scream for their ultimate warriors. Martial skill will decide who will live and who will die. On this night we crown and glorify our true hardcore master. Who will be the victor of the 'Tournament of Tyrants'?"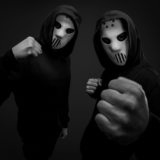 Angerfist Live
Miss K8
Destructive Tendencies
Partyraiser
Dr. Peacock
Korsakoff
Never Surrender
AniMe
Noize Suppressor
Tha Playah Live
Mad Dog Live
Radical Redemption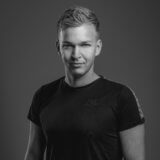 E-Force
Warface
Delete
B-Front
Crypsis
D-Sturb Live
Act of Rage Live
Digital Punk
Jack of Sound
Chain Reaction
Sub Sonik
Regain
Malice
Killshot
Enemy Contact
RVAGE
Nolz
Gunz for Hire
Rooler
Neophyte live
Paul Elstak
Panic
Mental Theo
The Darkraver
Menace || Society
Catscan
Bass-D
Vince
The Viper
Predator
MC Syco
King Matthew
Leviathan
Rob
MC Joe
Scarphase Live
F.Noize
Bulletproof
DaY-Már
I:Gor
N-Vitral
Dither
Unexist
Negative A
Sjammienators
System:Overload
DRS
Angernoizer
The Outside Agency
Ophidian
MC Dart
Thrasher
Deathmachine
Fant4stik Live
Le Bask
Sefa
Death By Design
The Speed Freak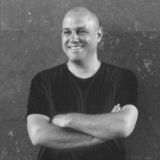 Mutante
Hyrule War
Sprinky
Maissouille
Radium
Billx
Mr. Ivex
Remzcore
MC No-ID
M4lefik Live
The Mastery
Guigoo
Al Core
Para Italia
Drokz vs. Akira
Noisekick Live
Striker Live
Mithridate
Hellcreator
MC Mike Redman
Kotzaak Live
Tripped Live
LTM
Paranoizer
Speedfolter
Locatie
Locatie

Brabanthallen

Straat

Diezekade 2

Postcode

5222 AK

Stad

's-Hertogenbosch
Routebeschrijving
Reviews
Geweldig! Must voor iedereen die kan genieten van Hardcore.
Het was een geweldig feest wat ik nooit meer zal vergeten!
Dikke 10, volgende jaren weer aanwezig totdat ik een rollator nodig heb (en dan nog).
Omdat ik er zolang op heb gewacht, was ik bang dat mijn verwachtingen te hoog waren. Maar het heeft alle verwachtingen overtroffen, geweldig feest!
Het was en megafeest!! Kippenvel loopt nog steeds over m'n rug als ik er aan terug denk! Het was geweldig!
Al sinds jaren is MOH het beste feest ever! Hoogtepunt van het jaar, ook dit jaar weer en moeilijk van de 1e plaats te krijgen!
Wat een bazenfeest! Doorrammen tot laatste plaat!
Geweldig feest! Nog nooit zo'n sfeer meegemaakt, prachtige line-up's, goed geregeld, top geluid uit de speakers en alle andere bezoeken waren top!
BESTE INDOOR FEEST VAN HET JAAR! Hard gaan of niet gaan!