General info
On the 25th of March 2017 all hardcore people will unite. Thousands will be part of the worlds number one hardcore event.
The chronicle of the shadow war told us that the untamed came from the east.
Led by a fierce breed of hardened masters, sworn to an oath of loyalty.
The statutes of agony were installed as the deadly hand advanced.
We all know history was written by its victors.
Be loyal to..
Masters of Hardcore – The Skull Dynasty
Angerfist
Partyraiser
Miss K8
Destructive Tendencies
Mad Dog Live
Korsakoff
Noize Suppressor
Tha Playah
Outblast
Dyprax
Scarphase Live
AniMe
Furyan
Tears of Fury
Meltdown
Tha Watcher
Radical Redemption LIVE
Minus Militia
Warface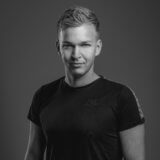 E-Force
B-Front
Crypsis
Delete
Sub Sonik
Regain
Requiem
D-Sturb
TWSTD
Nolz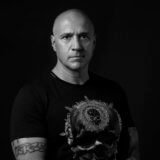 Paul Elstak Live
The Darkraver
Neophyte live
Lady Dana
Panic
Nosferatu Live
Evil Activities
Bass-D
Vince
MC Syco
Re-Style
Bodyshock
D-Fence LIVE
Catscan
Amada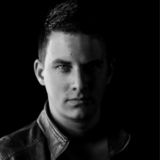 Crossfiyah
Predator
Thorax
Repix
Deadly Guns
Restrained
Dr. Peacock
Black Flowers live
Unexist
F.Noize
Tieum
Andy the Core
Detest
I:Gor
Negative Warz
Bloodcage
Dolphin
Khaoz Engine
The Sickest Squad
The Speed Freak
Death By Design
Le Bask
Maissouille
Fant4stik Live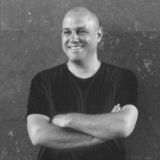 Mutante
Hyrule War
Cyclon live
Sefa
Deathroar
MC No-ID
Noisekick Live
The Destroyer
Drokz
Akira
Striker Live
The Vizitor
Kurwastyle
Rotterdam Terror Corps
Location
Venue

Brabanthallen

Street

Diezekade 2

Postal code

5222AK

City

's-Hertogenbosch
Get directions
Reviews
This was my first time Masters of Hardcore and I'm very enthusiastic about it! The time fly by so fast. Normally I don't like indoor events but MOH surprised me very much! Great atmosphere, loud volume and enough room in the halls and chill-out zones.
No party like MOH. Doesn't matter what music you like, the atmosphere is perfect.
Awesome. Great line-up and a nice party. I really enjoyed and next year I will definitely return. There was a great atmosphere and plenty of room to chill out. Also the merchandise was great!
You have to experience it once in your life!
Top party! Next year again for sure.