Algemene informatie
Op 25 Maart 2017 komen alle hardcore liefhebbers samen, zij zullen deel uitmaken van 's werelds nummer 1 Hardcore evenement – Masters of Hardcore!
"The chronicle of the shadow war told us that the untamed came from the east.
Led by a fierce breed of hardened masters, sworn to an oath of loyalty.
The statutes of agony were installed as the deadly hand advanced.
We all know history was written by its victors.
Be loyal to.."
Masters of Hardcore – The Skull Dynasty
Angerfist
Partyraiser
Miss K8
Destructive Tendencies
Mad Dog Live
Korsakoff
Noize Suppressor
Tha Playah
Outblast
Dyprax
Scarphase Live
AniMe
Furyan
Tears of Fury
Meltdown
Tha Watcher
Radical Redemption LIVE
Minus Militia
Warface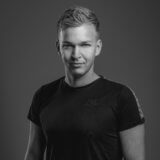 E-Force
B-Front
Crypsis
Delete
Sub Sonik
Regain
Requiem
D-Sturb
TWSTD
Nolz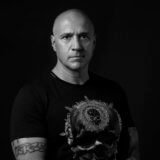 Paul Elstak Live
The Darkraver
Neophyte live
Lady Dana
Panic
Nosferatu Live
Evil Activities
Bass-D
Vince
MC Syco
Re-Style
Bodyshock
D-Fence LIVE
Catscan
Amada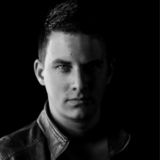 Crossfiyah
Predator
Thorax
Repix
Deadly Guns
Restrained
Dr. Peacock
Black Flowers live
Unexist
F.Noize
Tieum
Andy the Core
Detest
I:Gor
Negative Warz
Bloodcage
Dolphin
Khaoz Engine
The Sickest Squad
The Speed Freak
Death By Design
Le Bask
Maissouille
Fant4stik Live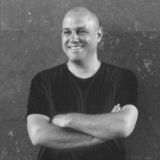 Mutante
Hyrule War
Cyclon live
Sefa
Deathroar
MC No-ID
Noisekick Live
The Destroyer
Drokz
Akira
Striker Live
The Vizitor
Kurwastyle
Rotterdam Terror Corps
Locatie
Locatie

Brabanthallen

Straat

Diezekade 2

Postcode

5222AK

Stad

's-Hertogenbosch
Routebeschrijving
Reviews
Dit was mijn eerste keer dat ik naar Masters Of Hardcore ging maar ik ben hier zeer over te spreken! Dit feest is zeker voor herhaling vatbaar en de tijd vloog voorbij. Normaal gesproken hou ik niet zo van de binnen-feestjes maar MOH heeft mijn verwachtingen echt overtroffen! Goede sfeer, luid volume, en voldoende ruimte in de zalen en/of chill-out zones.
Geen feest zoals MoH maakt nie uit van welk muziek je houd de sfeer alles is zo goed als perfect.
Geweldig. Goeie lineup en een mooi feestje. Ook was er voor iedereen wel hun favoriete muziek. Ik heb echt genoten en volgend jaar staat zeker op nummer 1 in mijn festivallijst. Ok hing er een geweldige sfeer en was er ook ruimte geboeg om even te zitten. Ook vette merchandise
Moet je een keer meemaken!
Top feest! Volgend jaar zeker weer.
Nieuwsbrief
Als eerste alle info over Masters of Hardcore ontvangen?
Schrijf je hieronder in voor de Masters of Hardcore nieuwsbrief en ontvang als eerste alle info over het festival, kortings- en/of loyaliteitsacties, de line-up, het anthem en meer! Door je in te schrijven ga je akkoord met onze privacyverklaring.