General info
His tactical strategy was set by military precision. Camouflaged by pure darkness he plotted a crucial seizure. The willpower of one lies at the sacrifice of all.
With pride we kneel before the prime commander. Radical Redemption WILL Command & Conquer!
Radical Redemption is back with another solo event. Last three editions were all sold out, so you beter get your tickets on time!
Radical Redemption Live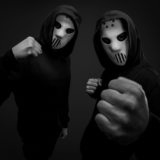 Angerfist Live
Minus Militia Live
Digital Punk Live
D-Sturb
Neophyte
E-Force Live
Crypsis & Chain Reaction present Unlike Others
Act of Rage
High Voltage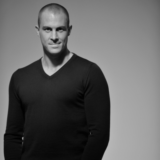 Luna
Nolz
Tickets
Go to ticketshop
How can I personalize my tickets and is this required?
Personalization of all tickets is required. This means that each ticket needs to contain the name of the person that will use the ticket to enter the event. This might be checked at the entrance, so make sure you don't use your own name on all tickets you order. You can personalize your tickets until Thursday the 1st of November at 09:00PM CEST.
Use the ticket transfer tool by Paylogic to change the name on your tickets.
The name on the ticket can only be changed by the original buyer of the ticket. Did you buy your ticket at a ticket marketplace (second-hand), which means you don't know who the original buyer is and/or are you not able to contact him/her? We recommend to contact the ticket marketplace. Unfortunately we're not able to provide service around tickets not bought at the official channels.
After completing your order, you will receive a link to personalize your tickets. Please follow the steps and fill in the details. Directly after completing the personalization you will receive your tickets. Not sure (yet) who you'll bring to the event? You can personalize your tickets until the day before the event. We strongly recommend to wait with the personalization of your tickets until you're sure which friends will use the other tickets. In this way you can put the right names on the tickets from the start, a fee will be charged in case you'll need to change the names afterwards.
I didn't receive my ticket(s) or lost them, what to do?
Tickets will be sent to your email address right after you completed the personalization. If you didn't personalize your tickets yet, that can be the reason you didn't receive them. Personalized your tickets, but still didn't receive them or lost them? You can always download your tickets in your Paylogic profile. Log in over here. Can't find your tickets in your Paylogic profile either? You might have used a wrong email address or made a typo. Please contact Paylogic customerservice so they can change this.
I used a wrong email address, can this be changed?
Location
Venue

Radical dome

Street

Bavelseparklaan

Postal code

City

Breda
Get directions
Reviews
AMAZING! Best night of my life!
Had a great party, one you can expect of Art of Dance.
Can't say anything else than how homesick I am!
The party was really, really cool! There was such a good vibe. Joey dropped the sickest set I've ever heard. It could not be any better in terms of sound, artists and light! To be repeated! November 3th!
One great party! Super good atmosphere! Really nice sets and you feel at home with the raw. I'll definitely be there next year!
Awesome! Have enjoyed myself really well and it is definitely a recommendation to my weak, sucker friends to come with me in 2018 and to tear the place apart with Radical! It was really crazy!
This night was brutal, where I want to be at all costs next year. Everything was well organized and the line-up was legendary again.
Cool party, unique atmosphere, and it seems just like one big group of friends!
WOW! Never experienced such a well-organized indoor party. No long queues, and what a sound. I've never heard such a good sound as in the Breekpark. Can't give any points of improvement.
Unbelievable! Line-up was amazing, atmosphere fantastic. Incredible!