General info
Two decades have passed, two decades of pure dedication. What started as the last resort to preserve hardcore, evolved into the worlds leading movement.
Where other strongholds ceased to exist, deserting our sound, we are determined to last for ever. To praise your everlasting devotion, we are resolute in our prime objective: the creation of the biggest Masters of Hardcore celebration in history. Showing our gratitude for the past, the present and the years to come.
Partyraiser
The Supreme Team Live
Mad Dog
Nosferatu Live
Neophyte live
Noize Suppressor Live
Bodyshock
Wasted Mind
Miss K8
Korsakoff Live
DaY-Már
Re-Style Live
Thorax Live
Dyprax
Javi Boss
Triax
Tha Watcher
MC Jeff
Bloodcage
Ophidian
Dr. Peacock
Unexist
N-Vitral
The Outside Agency
Tieum
Lowroller
Negative A
Dither
Thrasher
The Sickest Squad
MC Dart
Bass-D
King Matthew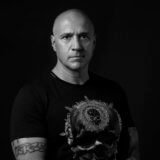 Paul Elstak Live
The Darkraver
Vince
Promo
Base Alert
Rotterdam Terror Corps
Menace || Society
Predator
Buzz Fuzz
MC Syco
Headbanger
Masochist
Minus Militia
Frequencerz
Crypsis
Adaro
Warface
Titan
Digital Punk
Chain Reaction
Ran-D
B-Front
Typhoon
Act of Rage
High Voltage
Outbreak
Nolz
Khaleesi
Zyprus
Hardcraft
SRB
Drokz vs. Akira
Mithridate
Paranoizer
Noisekick Live
MC Animal Tag
The Destroyer Live
Danny Ovington Live
Deterrent man Live
Explicit Live
Apathy
Location
Venue

Brabanthallen

Street

Diezekade 2

Postal code

5222 AK

City

's-Hertogenbosch
Get directions
Newsletter
Want to be the first to receive all info about Masters of Hardcore?
Subscribe to the Masters of Hardcore newsletter below and be the first to receive all info about the event, discount and/or loyalty promotions, the line-up, anthem and more! By clicking 'Subscribe' you agree to our privacy statement.