General info
Concealed in Supreme asylums all over our world, they are summoned from the deepest depths of noise. Driven by dedication they are eager to step out of the dark. Brave, resolute and offensive measures will be taken. The raw eden will emerge. Blood will be shed in the name of… Supremacy! Check the full trailer here.
Stream/download the Supremacy anthem 2019 anthem by Crypsis and Nolz 'Out Of The Dark' here.
See you on the 28th of September at another edition of Supremacy. All tickets for Supremacy 2019 are sold out!
Radical Redemption LIVE
Gunz for Hire 'Blood Brothers' Live
Warface 'Heavy Artillery' LIVE
D-Sturb LIVE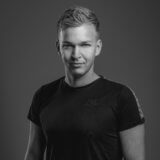 E-Force Live
Delete VIP
Crypsis LIVE
Phuture Noize
Act of Rage LIVE
Rooler LIVE
Rebelion presents Overdose
Digital Punk LIVE
Killshot 'Beastmode' LIVE
Deadly Guns Live
Rejecta LIVE
Chain Reaction 'Classic Set'
Nolz
Tickets
Go to ticketshop
I didn't receive my ticket(s) or lost them, what to do?
Tickets will be sent to your email address right after you completed the payment. Didn't receive them or lost them? Go to paylogic.nl/tickets, enter your email address and you will receive your tickets again.
You can also download your tickets in your Paylogic profile. Log in over here. Can't find your tickets in your Paylogic profile either? You might have used a wrong email address or made a typo. Please contact Paylogic customerservice so they can change this.
I used a wrong email address, can this be changed?
Location
Venue

Brabanthallen

Street

Diezekade

Postal code

5222 AK

City

Den Bosch
Get directions
Reviews
Another wonderful edition!
It was just.. wow! Just do not have words for how cool it was!
Kicking of the start of the indoor season with this great party!
Great raw hardstyle party and unique with the live sets.
Super, mega, sick, amazing, fantastic!
Super party, great line-up. You'll see me again next year!
Best raw party ever. Enjoyed myself so much. It's Monday now and I'm still recovering from the sets.
A super party again! Great atmosphere, great people, great line-up. Never getting bored!
Top party! Come every year and that is for a reason, can't say much more about it.
Amazing. The music, the atmosphere and being able to be with my friends.. There are no words to describe a magnificent sensation that can only be obtained with this type of events.
Newsletter
Want to be the first to receive all info about Supremacy 2019?
Subscribe to the Supremacy newsletter below and be the first to receive all info about the festival, discount and/or loyalty promotions, the line-up, anthem and more! By clicking 'Subscribe' you agree to our privacy statement.
Bus tours
Looking for an easy and comfortable way to travel to Supremacy? Our official bus partners offer bus trips from all across Europe and most airports in and around The Netherlands.