General info
Supremacy 2018 takes place on the 29th of September at the Brabanthallen in s-'Hertoghenbosch, The Netherlands.
Radical Redemption LIVE
Minus Militia
Digital Punk LIVE
D-Sturb LIVE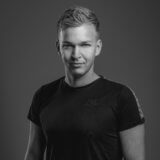 E-Force Live
N-Vitral Live
Delete Live
Sub Sonik Live
Rebelion Live
Crypsis LIVE
Act of Rage LIVE
Aggressive Act Live
Regain 'Out of Bounds' Live
Killshot LIVE
The Beholder
RVAGE Live
Nolz
Warface 'Heavy Artillery'
Tickets
Go to ticketshop
Personalization
Personalization of all tickets is required. This means that each ticket needs to contain the name of the person that will use the ticket to enter the event. This might be checked at the entrance, so make sure you don't use your own name on all tickets you order.
After completing your order, you will receive a link to personalize your tickets. Please follow the steps and fill in the details. Directly after completing the personalization you will receive your tickets. Not sure (yet) who you'll bring to the event? You can personalize your tickets until the day before the event. We strongly recommend to wait with the personalization of your tickets until you're sure which friends will use the other tickets. In this way you can put the right names on the tickets from the start, a fee will be charged in case you'll need to change the names afterwards.
I didn't receive my ticket(s) or lost them, what to do?
Tickets will be sent to your email address right after you completed the personalization. If you didn't personalize your tickets yet, that can be the reason you didn't receive them. Personalized your tickets, but still didn't receive them or lost them? You can always download your tickets in your Paylogic profile. Log in over here. Can't find your tickets in your Paylogic profile either? You might have used a wrong email address or made a typo. Please contact Paylogic customerservice so they can change this.
I used a wrong email address, can this be changed?
Location
Venue

Brabanthallen

Street

Diezekade

Postal code

5222 AK

City

's-Hertogenbosch
Get directions
Reviews
Something you must have experienced once. Sick line-up, wonderful atmosphere and beautiful decoration! - Floris
I think Supremacy is a party that you cannot skip in the indoor season! Very nice location, and many VERY good quality artists. - Nick
Super! Already looking forward to next year! - Julian
Supremacy is the opening of the indoor party season. The place where you here all the new songs first and where news acts and collaborations are announced! They play hard the whole night long, you don't have to hold back! - Stefanie
Brilliantly magical, splash-top party! - Michiel
The best RAW party there is! - Jordi
I've visited all Dutch editions of Supremacy and the bar is raised every year. - Sanne
RAW TO THE FUCKING BONE - Jordy
The very best, coolest party there is. You feel at home there, everyone comes for the same thing: 1 big family! The atmosphere is great, prices are fine, music is sick, line-up as always: GIGANTICALLY GOOD. I will come back every year. - Myrte
Bustour
Looking for an easy and comfortable way to travel to Supremacy? Our official bus partners offer bus trips from all across Europe and most airports in and around The Netherlands.
Newsletter
Want to be the first to receive all info about Supremacy 2018?
Subscribe to the Supremacy newsletter below and be the first to receive all info about the festival, discount and/or loyalty promotions, the line-up, anthem and more! By clicking 'Subscribe' you agree to our privacy statement.