General info
On the first Saturday of July 2016, the Atlantisstrand in Almere will once again be transformed into a harder styles paradise!
Every year over 20.000 dedicated hardcore, hardstyle, early-rave and freestyle fanatics join our army of outstanding artists at Free Festival – The Harder Styles.
Attend the official event for updates and don't forget to invite your friends. See you there!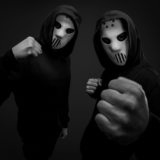 Angerfist LIVE
Dr. Peacock
Miss K8
Tha Playah
Noize Suppressor
Mad Dog
Unexist
Outblast
Nosferatu Live
Tieum
Dyprax
Bodyshock
Death By Design
Thorax
Furyan
Meltdown
Radical Redemption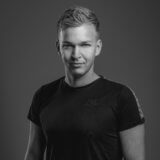 E-Force
Warface
Crypsis
Chain Reaction
Mashup Jack
Act of Rage
Audiofreq
Sub Sonik
Artifact
Cyber
Devin Wild
D-Sturb
Nolz
Korsakoff
The Darkraver
Bass-D
The Viper
Re-Style
Dr. Z-Vago
Ruthless
Vince
Dr. Rude
Potato
Dutch Movement
MC Syco
Location
Venue

Atlantisstrand

Street

Bergsmapad 1

Postal code

1324 ZK

City

Almere
Get directions
Newsletter
Want to be the first to receive all info about Free Festival?
Subscribe to the Free Festival newsletter below and be the first to receive all info about the festival, discount and/or loyalty promotions, the line-up, anthem and more! By clicking 'Subscribe' you agree to our privacy statement.