General info
After years of neglect, the true harder styles return to the infamous beach of brutality! Almere Strand delivered mesmerizing memories to all people who visited the legendary gatherings that invaded the area in the past.
Thousands awaited the homecoming of harder styles and this year Free Festival will restore the supreme status of the historical location. With the move from the old location to the Almere Strand, Free Festival will be bigger than ever before and will it be upgraded to an irresistible refuge for an army of pure fanatics.
Meltdown
Tears of Fury
Thorax Live
Furyan
Dyprax Xclusive Live
Korsakoff
Tha Playah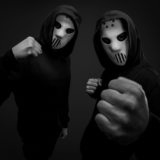 Angerfist LIVE
Noize Suppressor
Unexist
Mad Dog
AniMe
Destructive Tendencies Live
Nosferatu Live
Miss K8
Dr. Peacock
Scarphase Live
Tha Watcher
Ecstatic
Devin Wild
Atmozfears
Wildstylez
Jack of Sound
Sub Sonik Live
Digital Punk
D-Sturb
Radical Redemption LIVE
Crypsis
Act of Rage
War Force Live
Delete VIP
Crude Intentions
Kit Hype
Playboyz
Dr Phunk
Ruthless
Rockerman
The Darkraver
The Viper
Technoboy
Tuneboy
Re-Style
Dr. Z-Vago
Bass-D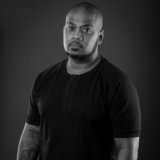 Alee
Location
Venue

Almere strand

Street

IJmeerdijk

Postal code

City

Almere
Get directions
Newsletter
Want to be the first to receive all info about Free Festival?
Subscribe to the Free Festival newsletter below and be the first to receive all info about the festival, discount and/or loyalty promotions, the line-up, anthem and more! By clicking 'Subscribe' you agree to our privacy statement.