General info
"4 years of intensive research lead to an immense conclusion. Developed in a place unknown, protected by a malicious organisation and operating under the radar of law. An exceptional selection of gifted people is destined to diverge. All of them have powerful abilities and a unique core of energy. Devotion and faith created the pathway towards what they call the artifacts. The revelation is near. Five artifacts will transform into the paramount force."  Watch the AIRFORCE Festival 2019 – Destined to Diverge trailer here.
Together with three massive new hostings of SUPERBASH, BKJN, PRSPCT XTRM, our core UNITY and a new Rooftop area, we will enforce revelation. Watch the full line up at airforcefestival.com/line-up.
CAMPSITE
Welcome to our campsite: BASECAMP. The new base for who can't get enough of AIRFORCE. Prepare for a strictly secret operation with a big pre-party, massive afterparty and badass activities. Set up your tent together with your party crew and become part of this mission! Check the instructions at airforcefestival.com/basecamp and discover what awaits you.
HOTEL PACKAGES
Rather stay in a hotel close to the festival? Book your hotel package including transfer from/to the festival at airforcefestival.com/hotels.
TICKETS
Get your regular tickets and camping tickets at airforcefestival.com/tickets.
Attend the Facebook event to receive all updates!
Mad Dog
Nosferatu
Re-Style
Bass-D
Act of Rage
Killshot
MC Syco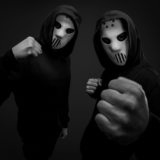 Angerfist Live
Radical Redemption
Warface 'Heavy Artillery' LIVE
Frequencerz
Partyraiser
Sefa
Paul Elstak
Dr. Peacock
D-Sturb
Sub Zero Project
The Darkraver
Denekamps Gespuis Live
Killshot Live
Mental Theo
MC Da Syndrome
Miss K8
N-Vitral
Mad Dog
Korsakoff
Nosferatu
Deadly Guns
Tha Playah
Noize Suppressor Live
F.Noize
Bodyshock
Drokz
Restrained
Never Surrender
MC Syco
D-Block & S-Te-Fan
Digital Punk Live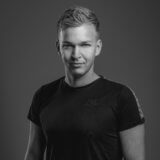 E-Force
Act of Rage
Hard Driver
Delete
Requiem Live
Rejecta
Regain
KELTEK
Devin Wild
RAPTVRE
Menace
MC Livid
DRS
Angernoizer
System:Overload
Chaotic Hostility
Cryogenic
Billx
Sprinky
Omkara Live
Deathroar
Mr. Ivex
Da Mouth of Madness
The Satan
Trasher
Detest
[KRTM]
Sei2ure
Dolphin
Bryan Fury
Adamant Scream
Ragnarok
Rudi Ratte
MC Swift
Re-Style
Bass-D
Dr Phunk
Ruthless
Vince
The Viper
Gizmo
Stanton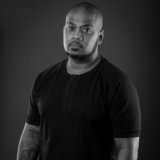 MC Alee
Deadly Guns
Noize Suppressor
Delete
Drokz
MC Syco
Tickets
Go to ticketshop
How can I personalize my tickets and is this required?
Personalization of all tickets is required. This means that each ticket needs to contain the name of the person that will use the ticket to enter the event. This might be checked at the entrance, so make sure you don't use your own name on all tickets you order. You can personalize your tickets until Thursday the 29th of November at 09:00PM CEST.
Use the ticket transfer tool by Paylogic to change the name on your tickets.
The name on the ticket can only be changed by the original buyer of the ticket. Did you buy your ticket at a ticket marketplace (second-hand), which means you don't know who the original buyer is and/or are you not able to contact him/her? We recommend to contact the ticket marketplace. Unfortunately we're not able to provide service around tickets not bought at the official channels.
After completing your order, you will receive a link to personalize your tickets. Please follow the steps and fill in the details. Directly after completing the personalization you will receive your tickets. Not sure (yet) who you'll bring to the event? You can personalize your tickets until the day before the event. We strongly recommend to wait with the personalization of your tickets until you're sure which friends will use the other tickets. In this way you can put the right names on the tickets from the start, a fee will be charged in case you'll need to change the names afterwards.
I didn't receive my ticket(s) or lost them, what to do?
Tickets will be sent to your email address right after you completed the personalization. If you didn't personalize your tickets yet, that can be the reason you didn't receive them. Personalized your tickets, but still didn't receive them or lost them? Go to paylogic.nl/tickets, enter your email address and you will receive your tickets again. You can also download your tickets in your Paylogic profile. Log in over here. Can't find your tickets in your Paylogic profile either? You might have used a wrong email address or made a typo. Please contact Paylogic customerservice so they can change this.
I used a wrong email address, can this be changed?
Location
Venue

Military Airbase Twente

Street

Vliegveldweg 345

Postal code

7524PT

City

Enschede
Get directions
Nieuwsbrief
Want to be the first to receive all info about AIRFORCE Festival 2019?
Subscribe to the AIRFORCE Festival newsletter below and be the first to receive all info about the festival, the line-up, anthem and more! By clicking 'Subscribe' you agree to our privacy statement.