Algemene informatie
"4 years of intensive research lead to an immense conclusion. Developed in a place unknown, protected by a malicious organisation and operating under the radar of law. An exceptional selection of gifted people is destined to diverge. All of them have powerful abilities and a unique core of energy. Devotion and faith created the pathway towards what they call the artifacts. The revelation is near. Five artifacts will transform into the paramount force." Bekijk de AIRFORCE Festival 2019 – Destined to Diverge trailer hier.
Samen met drie enorme nieuwe hostings van SUPERBASH, BKJN, PRSPCT XTRM, onze kern UNITY en een nieuwe Rooftop area zullen we openbaring afdwingen. Bekijk de volledige line-up op airforcefestival.com/line-up.
CAMPSITE
Welkom op onze camping: BASECAMP. De nieuwe basis voor wie geen genoeg kan krijgen van AIRFORCE. Bereid je voor op een strikt geheime operatie met een grote pre-party, massale afterparty en badass-activiteiten. Stel je tent samen met je party crew op en word onderdeel van deze missie! Bekijk de instructies op airforcefestival.com/basecamp en ontdek wat je te wachten staat.
HOTEL PACKAGES
Slaap je liever in een hotel dicht bij het festival? Hotel packages zijn te koop op airforcefestival.com/hotels.
TICKETS
Camping tickets en regular tickets zijn te koop op airforcefestival.com/tickets.
Zet jezelf op aanwezig bij het Facebookevent om alle updates te ontvangen!
Mad Dog
Nosferatu Live
Re-Style
Bass-D
Act of Rage
Killshot
MC Syco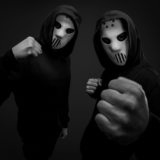 Angerfist Live
Radical Redemption
Warface 'Heavy Artillery' LIVE
Frequencerz
Partyraiser
Sefa
Dr. Peacock
D-Sturb
Sub Zero Project – Rave Into Space
The Darkraver
Denekamps Gespuis Live
Killshot Live
Mental Theo
MC Da Syndrome
Miss K8
N-Vitral
Mad Dog
Korsakoff
Nosferatu Live
Deadly Guns
Tha Playah
Noize Suppressor Live
F.Noize
Bodyshock
Drokz
Restrained
Never Surrender Live
MC Syco
D-Block & S-Te-Fan
Digital Punk Live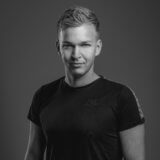 E-Force
Act of Rage
Hard Driver
Delete
Requiem Live
Rejecta
Regain
KELTEK
Devin Wild
RAPTVRE
Menace
Livid
DRS
Angernoizer
System:Overload
Chaotic Hostility
Cryogenic
Billx
The Vizitor
Sprinky
Mr. Ivex
Omkara Live
Deathroar
Da Mouth of Madness
The Satan
Trasher
Detest
[KRTM]
Sei2ure
Dolphin
Bryan Fury
Adamant Scream
Ragnarok
Rudi Ratte
MC Swift
Re-Style
Bass-D
Dr Phunk
Ruthless
Vince
The Viper
Gizmo
Stanton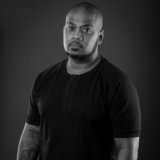 Alee
Deadly Guns
Noize Suppressor
Delete
Drokz
MC Syco
Locatie
Locatie

Military Airbase Twente

Straat

Vliegveldweg 345

Postcode

7524PT

Stad

Enschede
Routebeschrijving
Nieuwsbrief
Als eerste alle info over AIRFORCE Festival 2019 ontvangen?
Schrijf je hieronder in voor de AIRFORCE Festival nieuwsbrief en ontvang als eerste alle info over het festival, de line-up, het anthem en meer! Door je in te schrijven ga je akkoord met onze privacyverklaring.