General info
Supreme soldiers, see you at the next edition of Supremacy on the 24th of September 2022! Tickets for Supremacy 2022 are SOLD OUT!
Tickets
Regular: €59,95 ex. fee
Supreme VIP: €79,95 ex. fee
Locker small: €8,00 ex. fee
Locker big: €10,00 ex. fee
VIP locker small: €6,00 ex. fee
VIP locker big: €8,00 ex. fee
Parking: €10,00 ex. fee
Radical Redemption LIVE
Warface 'Forgotten Future'
D-Sturb LIVE
Rebelion presents Overdose
Act of Rage LIVE
Rooler LIVE
Rejecta presents 'The Keymaker'
Vertile's Dimension
Spitnoise LIVE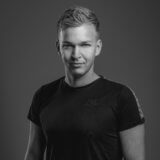 E-Force Live
Killshot LIVE
Ncrypta LIVE
Bloodlust 'In Blood We Trust'
Cryex LIVE
Deluzion LIVE
RVAGE
Voidax
Nolz
Location
Venue

Brabanthallen

Street

Diezekade 2

Postal code

5222 AK

City

's-Hertogenbosch
Get directions
Reviews
I think it was totally insane. Your show was absolutely mindblowing and the sets of the DJs were fitting perfectly to it. Next year I will be back and bring all of my friends with me! Thank you!
I just love it, one of the best festivals in my opinion!
My all time favorite event, love the concept of 30-minute sets, great lineup with a lot of live acts, the atmosphere and overall high quality!
The BEST Indoor festival in this world!
I really like the concept of 30 minute and special sets. Not many other festivals have it. It is what makes Supremacy special and a good event. Keep going.
Its a great festival, which i'll visit in the future again.
Was a banging event with an amazing line up!
One of the best events I've done ever, 10/10!