General info
IMPORTANT UPDATE: Free Festival moves to July 2, 2022
The next edition of Free Festival will take place on the 2nd of July 2022 at the Almere Strand. 4 harder styles areas, a massive line-up of leading artists and thousands of like-minded fanatics. Save the date and keep an eye on freefestival.nl for more information!
Tickets
Ticket sales are yet to be announced.
Tickets that have already been purchased will remain valid for the edition on July 2, 2022.
Angerfist
Miss K8
Mad Dog
Korsakoff
DRS
Furyan
AniMe
Nosferatu
Drokz
Re-Style
The Satan Live
Broken Minds
MC Ruffian
Radical Redemption
Ran-D
Warface
D-Sturb
Crypsis
Rooler
Sub Sonik
Sickmode
Jay Reeve
Physika
MC DV8
The Darkraver
Mental Theo
Evil Activities
Ruthless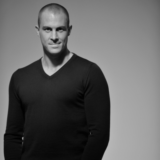 Luna
Vince
Dr. Z-Vago
MC Den=
Sjammienators
Andy the Core
Barber
Bulletproof
Lady Dammage
Cryogenic
Trespassed
Republic
MC Syco
Tickets
Go to ticketshop
I didn't receive my ticket(s) or lost them, what to do?
Tickets will be sent to your email address right after you completed the payment. Didn't receive them or lost them? Go to paylogic.nl/tickets, enter your email address and you will receive your tickets again.
You can also download your tickets in your Paylogic profile. Log in over here. Can't find your tickets in your Paylogic profile either? You might have used a wrong email address or made a typo. Please contact Paylogic customerservice so they can change this.
I used a wrong email address, can this be changed?
Location
Venue

Almeerderstrand

Street

Ijmeerdijk 4

Postal code

1384 BA

City

Almere
Get directions
Reviews
A good and unique festival with a good vibe.
The Price Performance Ratio is unbeatable!
One of the best party's, very nice location at the beach and has a good vibe.
The vibe/ overall mood was great!! The ticket price makes me want to come again next year!
Great party! Go there for years with many of my friends!!
Free festival is a festival with a super atmosphere, plenty of variety of music, it's nice on the beach that gives a super feeling and to top it all of it has great artists!
Great party with a great price, with almost always the best line-up of the year!
Free Festival is a must-go!
Super cool and energetic party! Next year will be my 5th time and we will go nuts again!
I think the festival is great. There is everything your heart desires.
It was a big madhouse, everything was super organized and I enjoyed the music and the people around it!
I think the festival is great. There is everything your heart desires.
The atmosphere, the location, the people. Free festival is all about having a smile on your face.
Bus tours
Looking for an easy and comfortable way to travel to Free Festival 2021? Our official bus partners offer bus trips from all across Europe and most airports in and around The Netherlands.
Newsletter
Want to be the first to receive all info about Free Festival?
Subscribe to the Free Festival newsletter below and be the first to receive all info about the festival, discount and/or loyalty promotions, the line-up, anthem and more! By clicking 'Subscribe' you agree to our privacy statement.