General info
See you at the next edition of Dominator Festival on the 14th & 15th of July 2023.
Camping
Extend your Dominator experience and book a stay at the most beautiful festival campsite ever: the Dominator camping.
Tickets
Loyalty camping ticket (Weekend) SOLD OUT
Camping ticket (Weekend) €120,44 ex. fee
Camping & travel packages are now available via shop.dominatorfestival.nl!
Mark your calendar for the other ticket sale dates:
28/03 Member sale at 07:00 PM till 04/04 at 05:00 PM
04/04 Regular sale at 07:00 PM
Act of Rage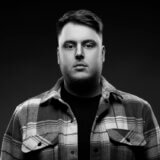 Adjuzt
Akira
Andy the Core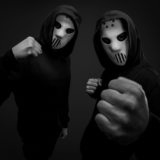 Angerfist LIVE
AniMe 'The 4th Dimension Showcase'
Art of Fighters
Athena
Audiotist LIVE
Barber
Bass-D
Bloodlust
Broken Minds
Bruhze
Bulletproof
Catscan
Crucifier
Cryogenic
Crypton
D-Fence
D-Frek
D-Sturb
Deadly Guns
Deluzion
Detest
Dimitri K
Dither
Doormouse
Dr. Peacock
Drokz
DRS
E-Noid
Elite Enemy
Endymion
Evil Activities
Execrate
F.Noize
Fish & Rice LIVE
Furyan
GridKiller
Hellfish
Hysta
Irradiate LIVE
JKLL
Juliëx
Khaoz Engine
Killshot
Korsakoff
Lady Dammage
Le Bask
Levenkhan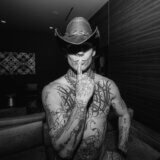 Lil Texas
Mad Dog
Maissouille
Major Conspiracy
Manifest Destiny
Marc Acardipane
Mat Weasel Busters
MBK
Mish
Miss K8 Live
Mr. Ivex
Mutilator
Mykoz LIVE
N-Vitral
Namara
Negative A
Never Surrender
Nosferatu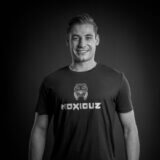 Noxiouz
Ophidian
Panic
Partyraiser
Promo
Radium
Rebelion
Remzcore
Republic
Restrained
Rooler
Ruffneck
RVAGE
Soulblast
Spitnoise
System Overload
Tha Playah
The Darkraver
The Destroyer Live
The Noizedizorder
The Outside Agency
The Purge
Trespassed
Ultragore
Unfused
Unproven
Unresolved presents 'Alternate Identity'
Vertile
Wreck Reality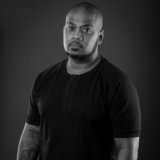 Alee
Da Mouth of Madness
MC RG
MC Mike Redman
Nolz
MC Ruffian
Tha Watcher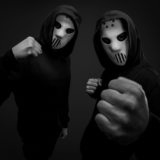 Angerfist LIVE
AniMe 'The 4th Dimension Showcase'
Barber
D-Fence
Deadly Guns
Dr. Peacock
Evil Activities
GridKiller
Hysta
Korsakoff
Mad Dog
Miss K8 Live
N-Vitral
Never Surrender
Nosferatu
Partyraiser
Spitnoise
Unfused
Tha Watcher
Act of Rage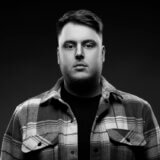 Adjuzt
Bloodlust
D-Sturb
Deluzion
Killshot
Mish
Mutilator
Rebelion
Rooler
RVAGE
The Purge
Unresolved presents 'Alternate Identity'
Vertile
Nolz
Bulletproof
Cryogenic
Dimitri K
DRS
Elite Enemy
F.Noize
Irradiate LIVE
Juliëx
Major Conspiracy
Manifest Destiny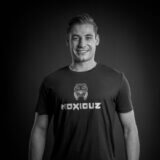 Noxiouz
Soulblast
Trespassed
Unproven
Da Mouth of Madness
Art of Fighters
Bass-D
Catscan
Crucifier
E-Noid
Endymion
Marc Acardipane
Negative A
Ophidian
Panic
Promo
Ruffneck
Tha Playah
The Darkraver
MC Ruffian
Crypton
D-Frek
JKLL
Le Bask
Levenkhan
Maissouille
Mat Weasel Busters
Mr. Ivex
Radium
Remzcore
MC RG
Andy the Core
Athena
Broken Minds
Detest
Dither
Furyan
Lady Dammage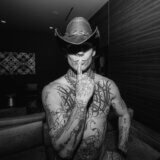 Lil Texas
MBK
Namara
Republic
Restrained
System Overload
Wreck Reality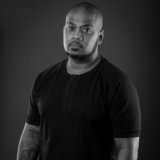 Alee
Akira
Audiotist LIVE
Bruhze
Doormouse
Drokz
Execrate
Fish & Rice LIVE
Hellfish
Khaoz Engine
Mykoz LIVE
The Destroyer Live
The Noizedizorder
The Outside Agency
Ultragore
MC Mike Redman
The Deadly Fists (Angerfist vs. Deadly Guns)
Sefa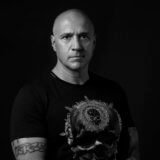 Paul Elstak
Mad Dog: Downtempo DJ set
Spitnoise
Korsakoff
Dither
Barbaric Records LIVE (Barber vs. Unproven vs. Manifest Destiny)
Tha Playah
Bass-D
Tha Watcher
Location
Venue

E3 Strand

Street

Buivensedreef 10

Postal code

5521 RN

City

Eersel