General info
'A deafening sandstorm approaches with deadly speed. Seven extreme formations will compete for a tremendous trophy. Screaming engines, smoking exhausts and dreaded drivers will invade our savage sands. 
Hardcore will ignite its murdering machines in the desert of domination. Gasoline is gold when you enter… the Rally of Retribution.
Angerfist
Miss K8 Live
Partyraiser
Radical Redemption
Sefa Live
N-Vitral Live
Destructive Tendencies presents Nefarious
Paul Elstak
Dr. Peacock Live
Warface 'Heavy Artillery' LIVE
Neophyte live
Scarphase Live
Mad Dog
Korsakoff
AniMe
Nosferatu
Deadly Guns
Tha Playah
The Darkraver
Noize Suppressor Live
F.Noize
Andy the Core
Re-Style
D-Sturb
The Sickest Squad
E-Force
D-Fence Live
DRS
Angernoizer
Bodyshock
Furyan
Fant4stik Live
Billx
Drokz
Delete VIP
Sjammienators
Public Enemies live
Unexist
Promo
Ophidian
Negative A
Spitnoise
Akira
Crypsis
Day-Mar
The Satan
The Outside Agency
Noisekick
The Speed Freak
HKV Live
Predator
Bass-D
Catscan
Act of Rage
Lady Dammage
The Destroyer
Rebelion
Restrained
The Viper
Deathmachine
Tripped
Super Trash Bros LIVE
Thrasher
I:Gor
The DJ Producer
Tommyknocker
Rooler
Khaoz Engine
Maissouille
Never Surrender
Floxytek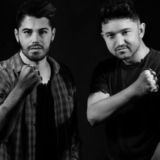 Broken Minds
Juliëx
Thorax
Frantic Freak
Mr. Ivex
Killshot
Rejecta
Gizmo
The Mastery
Death By Design
Bulletproof
Access One
The Machine
Cryogenic
Crypton
The Menace
Mercenary
Blaster
end.user Live
Fiend
Raxyor
Iconian
To-Wa
Proactive HC
Tha Watcher
Nolz
MC Syco
MC Da Syndrome
MC No-ID
MC Dart
MC Mike Redman
Tickets
Go to ticketshop
I didn't receive my ticket(s) or lost them, what to do?
Tickets will be sent to your email address right after you completed the payment. Didn't receive them or lost them? Go to paylogic.nl/tickets, enter your email address and you will receive your tickets again.
You can also download your tickets in your Paylogic profile. Log in over here. Can't find your tickets in your Paylogic profile either? You might have used a wrong email address or made a typo. Please contact Paylogic customerservice so they can change this.
I used a wrong email address, can this be changed?
Location
Venue

E3 Strand

Street

Buivensedreef 10

Postal code

5521 RN

City

Eersel
Get directions
Reviews
Amazing! A party were you MUST have been!
Like every year, one of the best outdoor events of the year!
If I only may go to one festival in the year, it will definitely be Dominator.
GREAT PARTY! Atmosphere is just amazing, only people who want to go lose and enjoy this amazing event.
Super party! If I have to submit my vacation day it's the first day I ask for.
I thought it was a great festival. I have been dreaming about this festival for a long time, but I was always too young. I enjoyed it so much and the atmosphere was great. Thanks for this experience
Super festival! Hard, raw, fast and everything you expect from dominator. Good line up, nice atmosphere, so highly recommended.
We had a great day from A to Z. Perfect atmosphere, great weather and as far as I can tell, everyone looks at each other and cares about each other. Also nice to see that every year the organization succeeds again to put something unique.
Dominator you just have to have experienced once and every year dominator steals my heart again and again .. goose bumps! Homesick the next day!
It was the fucking best day of my life!!
Newsletter
Want to be the first to receive all info about Dominator Festival 2019?
Subscribe to the Dominator Festival newsletter below and be the first to receive all info about the festival,  the line-up, anthem and more! By clicking 'Subscribe' you agree to our privacy statement.