General info
AIRFORCE Festival touches base and marks its territory once again! On the 4th of August, the mammoth Military Airbase in Twenthe will be transmuted to bring you the most Earth-shattering harder styles gathering to date. With its location pinned at one of the most superior locations, we will proudly march across our terrain and equip for battle.
Dispersed across six devastating areas, the sounds of Hardcore, Hardstyle, Freestyle, Early Rave, Uptempo/Industrial Hardcore, Frenchore and Terror will all be in full force.
Chaperoned by an army of highly skilled artists, mind-boggling stage designs and a furious sound-system, AIRFORCE Festival promises a supreme and multi-dimensional experience for all. Prepare to enter the ultimate battlefield experience with brutal aircraft hangars, an immense aeroplane strip, bunkers, unrestrained war fields, radar towers and much more…
Prepare for "Unified Demolition!"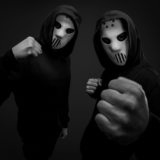 Angerfist LIVE
Miss K8
Partyraiser
Destructive Tendencies
N-Vitral presents Bombsquad live
Nosferatu Live
Mad Dog
F.Noize
Neophyte live
Denekamps Gespuis
Noize Suppressor
AniMe
Dyprax
Furyan presents Fatal Fields live
D-Fence LIVE
Bodyshock
Thorax
MC Syco
Radical Redemption
Warface
Public Enemies live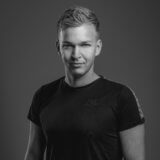 E-Force
D-Sturb
Delete
Crypsis LIVE
B-Front
Act of Rage
Malice
Sub Sonik
Killshot
Enemy Contact
RAPTVRE
Nolz
Sefa
Andy the Core
Fant4stik Live
The Sickest Squad
Deadly Guns
Sjammienators
Angernoizer
DRS
Spitnoise
The Speed Freak
Juliëx
System Overload
Da Mouth of Madness
Promo
Vince
Ophidian
DNA DJ-Team (Negative-A & E-Noid
Jappo
Catscan live
DaY-Már
Gizmo
Frantic Freak
Kokka
X-treme
MC Ruffian
Drokz
Noisekick
Striker
Detest
The Outside Agency
SRB
Sei2ure
Igneon System
The Satan
Goetia
Luxxer
MC No-ID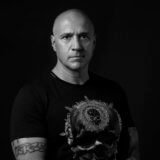 Paul Elstak Live
The Darkraver
Mental Theo
Ruthless
Bass-D
Re-Style
Dr Phunk
Mashup Jack
Kit Hype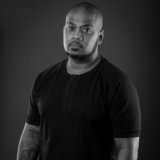 Alee
Tickets
Go to ticketshop
How can I personalize my tickets and is this required?
Personalization of all tickets is required. This means that each ticket needs to contain the name of the person that will use the ticket to enter the event. This might be checked at the entrance, so make sure you don't use your own name on all tickets you order.
After completing your order, you will receive a link to personalize your tickets. Please follow the steps and fill in the details. Directly after completing the personalization you will receive your tickets. Not sure (yet) who you'll bring to the event? You can personalize your tickets until the day before the event. We strongly recommend to wait with the personalization of your tickets until you're sure which friends will use the other tickets. In this way you can put the right names on the tickets from the start, a fee will be charged in case you'll need to change the names afterwards.
I didn't receive my ticket(s) or lost them, what to do?
Tickets will be sent to your email address right after you completed the personalization. If you didn't personalize your tickets yet, that can be the reason you didn't receive them. Personalized your tickets, but still didn't receive them or lost them? You can always download your tickets in your Paylogic profile. Log in over here. Can't find your tickets in your Paylogic profile either? You might have used a wrong email address or made a typo. Please contact Paylogic customerservice so they can change this.
I used a wrong email address, can this be changed?
Location
Venue

Military Airbase Twente

Street

Vliegveldweg 345

Postal code

7524PT

City

Enschede
Get directions
Reviews
The sound was amazing! De atmosphere was really relaxt and it was of course a very cool location with the hangars. Not too big, not too small, exactly right!
The sound was just as the edition before perfect and so hard!
Getting the most out of the minimum. Wherever you walked, you always heard super good music and I could not stand still. The atmosphere was great, not too crowdy and not too quiet. Perfect!
An amazing atmosphere and a super sick line-up #goinghard. Luckily we still got the pictures!
This was an amazing party where all the good things came togheter. Good music, nice decor, sick location, really good atmosphere, the size of the location was perfect and an overall good organized event. It was so incredible that I'll be definitely back next year!
Good facilities, short queues and a well-organized and perfectly decorated location. And of course the great sound.
The different and well organized different music types. At whatever stage you were, they always got 100% out of the set.
The location was really cool. The bunkers gave you an underground feeling that fits perfectly with the hardstyle/hardcore.
Good sound, pleasant distances between the stages, really nice decoration and the atmosphere was great!
AIRFORCE is once again at the top of my list for top parties.