General info
After the ruthless first invasion they kneeled for the new prime! With protocol two activated, we gear up for the second phase. An extreme entity will be assembled.
Built to exterminate all that opposes the order. The unstoppable swarm of next gen soldiers loom at the horizon. This sequel will be a pure display of superior warfare.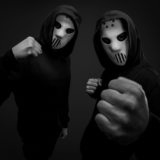 Angerfist LIVE
Miss K8
Partyraiser
Destructive Tendencies
Mad Dog
Korsakoff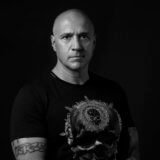 Paul Elstak Live
Denekamps Gespuis
Noize Suppressor
Tha Playah Live
Nosferatu Live
D-Fence LIVE
AniMe
Dyprax
Re-Style
N-Vitral
Bodyshock
Unexist
Amada
Restrained
MC Syco
Radical Redemption
Minus Militia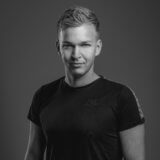 E-Force
Frequencerz
D-Sturb
Delete
Digital Punk
Crypsis
Regain
Sub Zero Project – Rave Into Space
Act of Rage
Requiem
Enemy Contact
Killshot
Nolz
F.Noize
Andy the Core
Black Flowers live
I:Gor
Detest
Negative Warz
Sjammienators
System:Overload
Hardbouncer
Deadly Guns
Repix
Da Mouth of Madness
Neophyte
Bass-D
Ruffneck
Catscan
Predator
Shadowlands Terrorists
Leviathan
MD&A Live
The Vinyl Junk
MC Ruffian
Drokz
Noisekick
Le Bask
The Braindrillerz
Death By Design
Maissouille
Tripped
[KRTM]
Marcus Decks
MC No-ID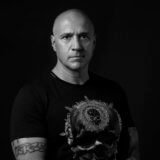 Paul Elstak Live
Mental Theo
The Darkraver
Ruthless
Panic
The Viper
Re-Style
Dr Phunk
Potato
Rockerman
Crude Intentions
Kit Hype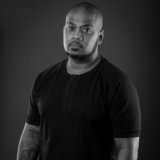 Alee
Location
Venue

Vliegveld Twenthe

Street

Vliegveldweg 345

Postal code

7524 PJ

City

Enschede
Get directions
Reviews
I loved the location. The bunkers gave me the real underground feeling which fits hardstyle and hardcore so perfectly!
The hospitality of the personnel and the sound of the bass were beyond my expectations! When I turned 12 in the evening, people I didn't even know sang for me ;)!
A very unique location and the atmosphere was perfect! Besides that, there was plenty of space on the festival and I did not encounter any queue lines at the bars and toilets.
A very good Festival. Great atmosphere and nice visitors. A great location, and the sound and line-up were mind blowing!
The quality of the sound was very good; Extremely hard, and still really pure.
A great organization, a perfectly fitting location, a rough looking atmosphere and the raw and a demolishing sound!
The variation of the areas. Every area was unique, which made walking around the festival alot of fun! This also led to the discovery of new artists I did not know about before!
The endshow was amazing! There were also a few covered stages, which came in handy with the weather at the start.
Wonderful Atmosphere, the festival wasn't too big and the location perfectly fits the theme. A great price for everything I got in return!
The atmosphere is beyond imagination! Even the security made me feel safe.